We're doing LBL because we believe in the Power of Together.
We've signed up to Live Below the Line because together, we can make a real difference against global poverty. We're inspired by the work of Tearfund and wanted to support them by raising money as part of our five-day challenge.
Please help us help them by giving whatever you can using the 'Donate' button. The more people that know about LBL, the greater the impact, so please also spread the word by sharing our page with your friends and family.
Thank you in advance for your generosity, it means a lot! Together, we're helping enable vulnerable families around the world to help themselves out of poverty.
Thank you to our Sponsors
Anonymous
Cause you (sort of) were the only one that asked...
Spencer Jones
❤️ super proud of you!
Greg B
Awesome project, hope you reach your goal xx
Tytherington Family Worship Home Group
Fantastic work, living to make a difference. Love from old friends.
Proud Flatmate
For all the food I eat in front of you!
Burton
Hope I'm not too Kate darling! X Susie
Ros Shearman
You are inspiring!
Warwick & Penny Jones
Well done Helen! Happy to support!
Ros Shearman
Thanks for giving your all.
Lookers
Get your tap shoes ready gal ;)
Priscilla Collins
Go Sophie!
Hannah Cerecke
Yeeeeh girl! Love your heart for this ❤️
Fresh Start Ltd
You look lovely made of lentils.
Jill Rice
You really do raise the bar (and the roof). With you all the way (ya nut) ♥♥♥
Joseph & Michaela Smith
Well done Megan, inspirational!
Cilla
Sophie you're the best and such a champ! So proud of you and your efforts to do it and help make this campaign happen. Tu meke xx
Quentin Mair
Well done Alice
Victoria Hanna
You're doing an awesome job!!!
Ella Rudin
You ARE LBL - 100% behind ya gurl x
Dec
Wish Uber eats could deliver to rotoz. Then I wouldn't miss your dinner 👌
Charlotte Turner
You're a superstar Meg!
Zara Young
Wooo you go girl!
Anonymous
Good on ya Soph!!
Rachel Mosen
Looking forward to some good old lentils
Anna Schroeder
Yay! Go Soph! You are a legend :)
Rachel J
Yeah Laura! You are amazing! Xx
Nicola Pollard
Well done Alice!
Michael J
Sorry I can't make it to your fundraising event Megan (got youth group). I'll be there in spirit though so here's my door fee.
Rachel
Go Megan - you are awesome! :)
Rachel J
You are a legend! Great job this week! xx
Anonymous
Malo lava ma lou onasa'i Sophie!!!
Alex Johnston
On ya Soph!
Ashleigh Giles
I love you heart (and your butt ;) )
Samantha, Isaac & Courtney
Fantastic effort Alice!!!
Ceara & Shaun
Keep going 🙏🏼
Jeanne Eccles
Love Nanjan xxx
Lauren
Good on you girl! xx
Brittany Campbell
Love ya Sophs love ya work xx
Jane De Lisle
Well done, Helen
Jenica Hein
Oh hey ENFP/2w3 twin. Love your heart, love your work. ❤️❤️❤️ Let's keep changing the world through acts of kindness and little changes.
Jessica Rodger
Good on you lady!
Eleanor Parkes
Can't have been easy. Great stuff Megan. You awesome human!
Lynelle Smith
You're doing amazing! Almost there then all the chocolate in the world for yooou xx
Keith Mulholland
Well done for raising money for such a worthy cause ! from Keith and Catherine Mulhollans
Christine Cartwright
Hope it all goes well. :)
Brodyn Knuckey
Good stuff! You'll have to tell me all about it when we catch up! :)
Steph
Great work Dream Team! I'm impressed that you're all doing the challenge together. All the best for the week.
Alice
Go Megan! Nearly there!
Corina Makker
Love you long time! :) YOU DID IT!!! xxx
Alisha Jackson
Go Alice! :)
Anonymous
HEY U R AWESOME THANKS BYE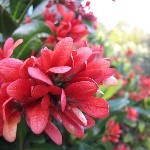 Melwyn Le Comte
Hey awesome lady!! My dare for you is to go into Toyworld and set up (and run) a tea party with their dolls and teddy bears... and video it via FB live (or post later). Go Sophie!!
John Watson
I'm videoing the tapdance and putting it on our fb page.
Anonymous
Proud of you! Thank you for being the hope to the hopeless ❤️
Brie Fenton
So proud of you and your heart Soph! Love you xx
Paula Vincent
Good on you Alice!
Jeanette Galway
Go change the world meg !!
Catherine Baker
Great initiative
Sara Thomas
Well done Helen and your team. Love Sara and Russell xxx