I'm doing LBL because I believe in the Power of Together.
I've signed up to Live Below the Line because I have seen and KNOW that together, we can make a real difference against poverty and injustice. I'm beyond inspired by the generational change Tearfund's partners help create. By bringing people in vulnerable communities together into Self Help Groups and Farming Cooperatives they are empowered to work their way out of poverty together and provide a better future for their kids.
My friend Smita (see pic) facilitates this work with Self Help Groups in India, and I want to support them by raising as much money as I can, as part of my five-day LBL challenge, so they can reach more families in need in their communities.
Please help me help them by giving whatever you can using the 'Donate' button. The more people that know about LBL, the greater the impact, so please also spread the word by sharing my page with your friends and family.
Thank you in advance for your generosity, it means a lot! Together, we're helping enable vulnerable families around the world to rise above the poverty line. HOW COOL IS THAT?!
Thank you to my Sponsors
Anonymous
Cause you (sort of) were the only one that asked...
Proud Flatmate
For all the food I eat in front of you!
Lookers
Get your tap shoes ready gal ;)
Priscilla Collins
Go Sophie!
Hannah Cerecke
Yeeeeh girl! Love your heart for this ❤️
Jill Rice
You really do raise the bar (and the roof). With you all the way (ya nut) ♥♥♥
Cilla
Sophie you're the best and such a champ! So proud of you and your efforts to do it and help make this campaign happen. Tu meke xx
Ella Rudin
You ARE LBL - 100% behind ya gurl x
Anonymous
Good on ya Soph!!
Anna Schroeder
Yay! Go Soph! You are a legend :)
Anonymous
Malo lava ma lou onasa'i Sophie!!!
Alex Johnston
On ya Soph!
Ashleigh Giles
I love you heart (and your butt ;) )
Brittany Campbell
Love ya Sophs love ya work xx
Corina Makker
Love you long time! :) YOU DID IT!!! xxx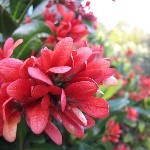 Melwyn Le Comte
Hey awesome lady!! My dare for you is to go into Toyworld and set up (and run) a tea party with their dolls and teddy bears... and video it via FB live (or post later). Go Sophie!!
John Watson
I'm videoing the tapdance and putting it on our fb page.
Brie Fenton
So proud of you and your heart Soph! Love you xx