My "Why"
Smita has passionately served with Tearfund's local Indian partner, Saahasee, for 10 years. With a Masters in social work, she's the Project Manager of an area they work in, in a slum called Bhiwandi. It's evident in the way Smita connects with and seeks justice for the women here, that she is fiercely committed to them. From chuckling together about the ever-eventful dynamics of family, to lending a listening ear that leads her to utter a recurring "hah", I hear you, as women share their issues and heartaches… There is a deep sense of togetherness and love that she shares with these women. Saahasee is a family, and Smita is a pillar of it.
"Every day we go out," she told me. "It doesn't matter if it's monsoon, or if there's sun. Whatever the conditions, we're out there doing our work meeting with women and families, and at the end of the day we feel fulfilled. All because we see God's presence in it.
When we meet with our women, one of the biggest issues we hear they face is lack of freedom. Women are still not free from their households, in-laws, societal pressures, domestic violence or verbal abuse. It's said a lot that women are free, but actually, a lot of women in our communities are not and I feel bad for that. There is a lot of work still required to make them free. Saahasee has worked hard in this area and now 30-40% of women are coming out from their homes in our community and have the opportunity to sit down, to share and solve their issues.
If you can see today that women are coming out from their homes, it's because Saahasee is there. I truly believe if Saahasee wasn't, it'd be impossible for these women to come out. They're happy, they're joyful and it's a credit to the way we work with the community.
I have dreams for Bhiwandi that the women will come out and lead their mission on their own, and impact the whole community. I have beautiful women and I want to see them become strong leaders through their fight for themselves and the community's rights also. I dream that they will meet with the political parties on their own. I have complete faith that we can, Saahasee can do this in the community, but we need lots of time and patience to do this in Bhiwandi.
The beautiful thing about Saahasee is that it's not just a three or four-year project, it's a sustainable programme, and the members of Self Help Groups are committed to continuing this social work in the community. This work is not going to stop; it's going to continue forever.
I have a message to the New Zealand supporters; there's a lot to do here, we are just working in three communities but we want to reach out to the rest of the women, we need time and your support to reach out to them. Please support and help where you can so we can reach out to every single woman who needs our help."
I'm doing LBL because I believe in the Power of Together.
I've signed up to Live Below the Line because I have seen and KNOW that together, we can make a real difference against poverty and injustice. I'm beyond inspired by the generational change Tearfund's partners help create. By bringing people in vulnerable communities together into Self Help Groups and Farming Cooperatives they are empowered to work their way out of poverty together and provide a better future for their kids.
My friend Smita (see pic) facilitates this work with Self Help Groups in India, and I want to support them by raising as much money as I can, as part of my five-day LBL challenge, so they can reach more families in need in their communities.
Please help me help them by giving whatever you can using the 'Donate' button. The more people that know about LBL, the greater the impact, so please also spread the word by sharing my page with your friends and family.
Thank you in advance for your generosity, it means a lot! Together, we're helping enable vulnerable families around the world to rise above the poverty line. HOW COOL IS THAT?!
Thank you to my Sponsors
Anonymous
Proud Flatmate
Lookers
Priscilla Collins
Hannah Cerecke
Jill Rice
Anonymous
Sophie Rice
Cilla
Ella Rudin
Dev
Anonymous
Anonymous
Anna Schroeder
Alex
Anonymous
Alex Johnston
Ashleigh Giles
Anonymous
Brittany Campbell
Corina Makker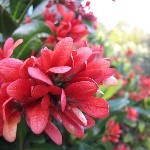 Melwyn Le Comte
John Watson
Coleys
Brie Fenton
Alice Coates